Welcome to the Lakeside of the Smokies
BASS PRO SHOP HIGH SCHOOL STATE OPEN
November 12, 2022
TVA Cherokee Dam Launch
Renfro Rd, Jefferson City, TN 37760
Launch and Weigh-In
TVA DAM BOAT LAUNCH
Renfro Road, Jefferson City, TN 37760
Boaters– Parking Crews will be on-site to assist with launching. Please be aware that space is limited and if possible, please utilize other ramps. Click the button below to see a full list of public ramps on Cherokee Lake. 
Non Boater and Spectator Traffic: Please use the TVA Parkway Entrance: 1015 TVA Pkwy, Jefferson City, TN 37760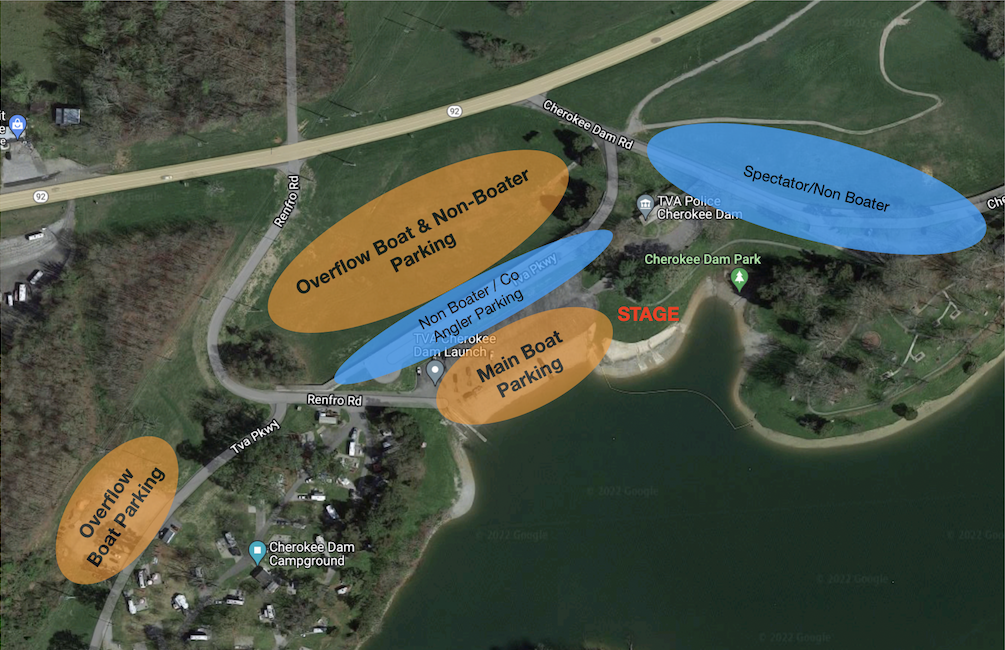 Looking for places to eat, things to do, or places to shop during your visit?
Jefferson County has a variety of restaurants, activities, and local shops available for you to visit during your stay with us.